So over the course of 2015, I found my way through 24 books, and I thought a nice way to wrap up the year would be a brief review of each, say a sentence or two and a basic overall score. If you want to know more options about any of these, do let me know and I'll be happy to elaborate in comments.
But first, a little housecleaning: I didn't finish the second draft of my manuscript this year. Maybe it was the reading, maybe it was the articles I was tasked to write, but for whatever reason I just didn't get it done. I got a lot of work done on it – I've elaborated on characters, extended scenes, added depth to the story – but it wasn't done. I'll have more done over 2016, and hopefully finish this draft (and maybe even work on something new). I'll keep anyone interested apprised over the next 12 months about progress there.
For now, let's get to the books! This year was pretty good for my bookshelf, and I caught up on what was already on my shelf (they looked good in the store but I got distracted after purchasing, that sort of thing). Many were read on my Kindle, but exactly half were physical copies. There's nothing quite like kicking back on the couch and flipping pages in the quiet… but there's also nothing quite like never worrying about lighting up the page and hurting my eyes.
(Side-note: After all these books I got my yearly eye exam, and I have a new pair of reading glasses coming through the mail. Because reading significantly points out the flaws my eyeballs have, and made a few things worse.)
Here they are in all their glory, and in order of their being read, on an "A+" through "F" scale:
On Writing by Stephen King
Review: It's made me a better writer by showing – by example instead of instruction – how not to screw up the language. Stephen King is the fucking MAN.
Score: A
Super Mario Bros. 2 by Jon Irwin
Review: Not as focused on the game or lore as it should have been, but covered some interesting material. Could've used more Super Mario Brothers 2 though.
Score: C
Slaughterhouse-Five by Kurt Vonnegut Jr.
Review: A jumpy narrator, but never impossible to follow, with an honesty fiction often simply lacks. Vivid, and dark, and somehow very funny.
Score: A-
Fight Club by Chuck Palahniuk
Review: Frustration will always find a way to vent, sometimes by punching, but as long as it's consensual (and written well) why not? Also, be a "man"… or something.
Score: B+
1984 by George Orwell
Review: Read this and find out what future you really DON'T want. Will make you think, then give you nightmares, then think again.
Score: A
One Red Paperclip by Kyle MacDonald
Review: Turns out, you CAN get something for nothing. Not particularly strong writing, just sort of an account of what happened, but intriguing nonetheless.
Score: C
North Korea Confidential by Daniel Tudor, James Pearson
Review: The multitude of economic markets within the most secluded country in the world. Who knew Tom & Jerry socks would make such a powerful statement?
Score: B+
Jagged Alliance 2 by Darius Kazemi
Review: A deep breakdown into the making of a game I'd never heard of, and what it means to the narrator. One of the best of the Boss Fight Books bunch.
Review: A
Lost At The Con by Bryan Young
Review: A pretentious asshole goes to a nerd convention. When they're messed up on drugs, the guy's fear of cyborg Lincoln and humanity are released.
Score: B+
Bible Adventures by Gabe Durham
Review: The complex nature of Wisdom Tree and Color Dreams as unlicensed game development studios brought to life. It's hands-down the best of the Boss Fight Books library for its humor and depth.
Score: A+
Create Your Own Religion by Daniele Bolelli
Review: Thoughtful look into not only various religions and their faith aspects, but how to take the best from any and every one. A recommended read for atheists and theists alike since it's not really THAT confrontational.
Score: B+
Lexicon by Max Barry
Review: The power of words put directly into practice, dark and dingy and hilarious. This was my favorite book of the year, and has made me want to explore Barry's library further.
Score: A+
Will Grayson Will Grayson by John Green, David Levithan
Review: Two teens meet by chance in a porn shop, have the same name, and find their lives intertwined in some unusual ways. Also, Tiny Cooper is amazing.
Score: B+
Jennifer Government by Max Barry
Review: If companies ran the world instead of the government, but still a bit of that 1984 vibe. Hostile takeovers will doom us all!
Score: B+
An Abundance of Katherines by John Green
Review: An interesting premise, but a bit too pedestrian, and wrapped up far too abruptly. If I didn't see the end coming from a mile away maybe I could have enjoyed it more.
Score: C-
Masters of DOOM by David Kushner
Review: The kids behind id Software were either crazy or brilliant. Turns out they're both, and hate being "normal", which is fantastic for a book.
Score: A-
Look Who's Back by Timor Vermes
Review: Hitler wakes back up in modern-day Berlin, but like other racists that show up on the Internet, nobody takes him too seriously. I never thought I'd actually feel for the Fuhrer, but there ya go.
Score: B+
Generation Atheist by various
Review: A series of essays by young (under 24) people grow up without faith, or growing out of it. Gets a bit preachy in spots – which is pretty ironic – but the first few I could really feel for struggle-wise.
Score: B
Video War by Stephen Manes
Review: Young kids want to save their arcade games from being banned, so they work and find the difference between love and loss. Written and set in the early 1980s so it's already dated, but feels more so from both conversations and high school/YA book clichés.
Score: C+
Company by Max Barry
Review: You know when your boss feels entirely unreasonable and you can't find a way to question what your company even does? Sometimes there's a reason for that, and it's either nefarious or fascinating (depending on your position in the workplace).
Score: B+
The Accidental Billionaires by Ben Mezrich
Review: Making Facebook and making enemies along the way, since everybody wants a piece. Betrayal and strained friendships where nobody's in the "right" or "wrong" makes for a complicated moral play.
Score: A-
Game Boy World 1989 by Jeremy Perish
Review: Maybe self-indulgent of me, but I love retrospectives of classic video games. And the first year of the Game Boy provided good fodder for that, written by someone who knows what they're talking about.
Score: A-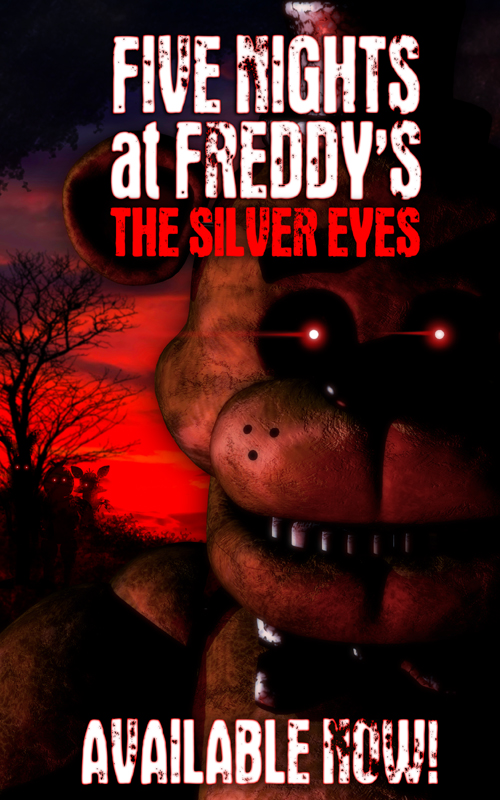 Five Nights At Freddy's: The Silver Eyes by Scott Cawthon, Kira Breed-Whisley
Review: Teenagers investigate an old pizzeria and are met by murderous Chuck E. Cheese-like animatronics. If it weren't for the lore of the source material (the FNaF games) I would have been more disappointed, it just feels like it's trying too hard to be "spooky".
Score: D+
Me and Earl and the Dying Girl by Jesse Andrews
Review: Super-quick read that feels honest without the need to bludgeon anyone over the head with message. Doesn't quite make the cut for depth – the protagonist is unapologetically an asshole, and not really a redeemable one like Holden Caulfield – but a look into knowing someone with cancer and seeing how the people around them change.
Score: B

I was probably a bit liberal with some of those grades, but that's the memory I have of each, so there it is. Did you read anything interesting this year you would like to share with the world? Leave a comment and maybe I'll try reading it through this year myself.
Stand tall, and hope you've enjoyed your seasonal holidays of choice! (Hope you got some good books!)